Frequently Asked Questions
Membership Questions
Who Can Join

: Anyone who works for the Cobb School District or the Marietta City School District

I'm With Another Organization

: You are free to drop any other Organization at any time and join Us!

How Do I Join: Simply fill out the membership form and fax or mail it back to us.

Can I join anytime I want: YES! You can join at anytime through out the year. Remember that you are not covered for any problems/issues that occur before you join, so join NOW.
Legal Questions
Do I Need a Lawyer

: Most issues do not require an attorney, however when in doubt call CCAE/GAE to consult. CCAE/GAE has trained professionals to assist with most employment related matters. When in doubt, call CCAE/GAE immediately to seek advice in addressing any issue you may face

How Much Coverage Will I get:

The Georgia Association of Educators has the best legal coverage of any organization in Georgia. The other organizations cap out at $10,000 in attorney fees for employment related disputes and issues before the Professional Standards Commission. CCAE/GAE coverage for employment and certificate defense has no pre-determined cap. GAE pays ALL fees – win or lose. That is not the same with the other organizations.

Our Educators Employment Liability Coverage provides the following:


up to $1 million per occurrence for civil suits (other than civil rights issues or claims);$300,000 per occurrence for the defense of civil rights claims; 35,000 in reimbursements for defense of criminal charges (in which the member is exonerated);full reimbursement for the cost of defending corporal punishment, regardless of the outcome;$1,000 for a bail bond; and $500 for assault-related personal property damage

Self-Reporting Law for Employees:

Self-reporting: (1) Arrest: All employees of the District are required to notify their immediate supervisor and the Professional Standards and Ethics office by the end of the next business day following their arrest. The term ARREST shall include physical arrest by law enforcement and/or any charges filed against the employee not resulting in a physical arrest. (2) Driver's License/Traffic Citations: Any employee that operates a District vehicle is required to notify his/her immediate supervisor and the Professional Standards and Ethics office at the beginning of the next business day following either of the following events:(a) The employee receives a traffic citation; or (b) The employee's driver's license is suspended, restricted or revoked for any reason, whether the incident resulting in the suspension, restriction or revocation occurred on personal time or during work hours.

What is a Grievance?

Any claim by an employee who is affected in his/her employment relationship by an alleged violation, misinterpretation, or misapplication of statutes, policies, Rules, regulations, or written agreements of the District with which the District is required to comply.

What is excluded from the Grievance Process?

b. Job performance; c. Termination, non-renewal, demotion, suspension, or reprimand of any employee;d. Revocation, suspension, or denial of certificates of any certified employee3. An employee who chooses to appeal under O.C.G.A. § 20-2-1160 (School Law Tribunals; Appeals) shall be barred from pursuing the same Complaint under Board Policy.

Employee Representation in Disciplinary Conferences:

All employees shall be allowed to have a representative of their choosing, excluding attorneys, spouses, and immediate family members (as defined in Administrative Rule GCC), present in any Disciplinary Conference. A Disciplinary Conference is described as any conference held, whether requested by the administrator/supervisor, Human Resources or the employee, related to, or that would likely result in, a Suspension Without Pay, Demotion, Reprimand by the Superintendent, Termination, or Nonrenewal in connection with an employee's conduct.
Benefit Questions
How Do I Find Out About My GAE Benefits

: Click on the button to see your state benefits. The average annual savings among many participating members covered the cost of their association membership.

How Do I Find Out About My NEA Benefits:

Click on the NEA Member Benefits button on the left to start exploring your national benefits.

How Do I Find Out About My Free LIfe Insurance

: To help provide for your family, the NEA Members Insurance Trust® makes valuable benefits available atno extra cost to Active, Staff, Reserve and Life* members.This complimentary coverage includes:Up to $1,000 of term life insurance Up to $5,000 of accidental death and dismemberment (AD&D) coverage$50,000 of AD&D insurance for any covered accident that occurs on the job or while serving as an Association Leader†$150,000 of life insurance for unlawful homicide while on the job.
Why I Joined CCAE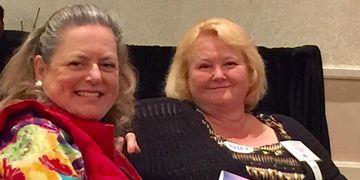 CCAE has Given Me Opportunities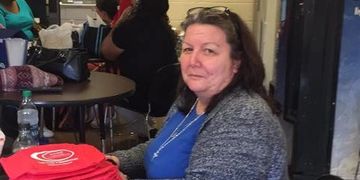 I LOVE CCAE